SECURE YOUR ORGANISATION'S FUTURE
Cybercrime is an ever-evolving threat that with the potential to disrupt any business. With effects ranging from minor delays to customer data breaches and phishing, building a team with the expertise needed to safeguard your organisation is critical – but costly.
Our suite of cybersecurity products allows you to protect your organisation by analysing and understanding your unique system, and protecting it with a combination of powerful software and a suite of Security Operations Centres which analyse and process threats before they reach your business.
We offer three key cybersecurity packages.
Profile & Protect is a process that maps your system to identify, and stop threats that put you at risk by identifying key technology to alert our team and negate any threat.
Our Detect & Respond offerings are aimed at shielding your Network and Endpoints respectively, augment that approach and cover an even wider range of sophisticated threats; our Endpoint solution is backed by a $1 million warranty.
With extensive reporting, ongoing support and access to a team of remote experts, your business has never been in safer hands.
Interested? Discuss your solution with a cybersecurity expert.
Catch up on the latest from our team
What to Remember when Choosing an ECM System The selection of an ECM system must be based on the needs of the business. What are
Read More »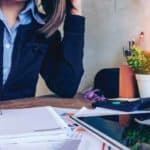 Review Leading Analyst Reports As you move forward with your selection process, do your due diligence and review leading analyst reports on ECM vendors. We recommend
Read More »
09 MANAGE INFORMATION INTELLIGENTLY Next Step: From Information Management to Intelligent Information Management Information management has experienced significant advancements over the past decade, but organizations
Read More »
Do you have questions or queries? Fill in the form and our expert consultants will be in touch.